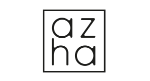 Azha takes inspiration from a giant star with the same name in the constellation of Eridanus.
It shines with an orange light and it is approximately 137 light-years from the Sun. 
ELEGANT AND STRONG
A unique, modern style, yet robust and functional. Thanks to the elegant design and the practical storage shelf, Azha perfectly suits any environment. The shape of the shelf, available in several colors and finishing and in two sizes, are designed to be playful and versatile. The only limit is the imagination. Azha shelf dispenser collection is designed by the Italian design and architect firm ps+a. A well known design firm based in Milan: authentic Made in Italy.
MEET THE DESIGNERS 
The high quality of ps+a project is their distinctive mark. Their unique hallmark has emerged from the capacity to combine a contemporary vision of society and user needs, with an extensive knowledge of the historical and cultural roots of design, producing results that blend the past with the future. This unique and personal approach makes them particularly sensitive to issues about function and the need to create longlasting products. Architects and designers, founded Palomba Serafini Associati in 1994 in Milan.
RECYCLED
AND RECYCLABLE
Azha cosmetic collection is available in a wide range of sizes and formats. The brand pays tribute to its love and respect for nature by offering the entire collection in Post Consumer recycled plastic. Dipenser bottles are made from 92% recycled r-PE, ABS shelfsare also made from recycled plastic. Minisizes bottles are made from 100% r-PET and caps are made from 100% r-PP. All Post-Consumer recycled plastic are still 100% recyclable.